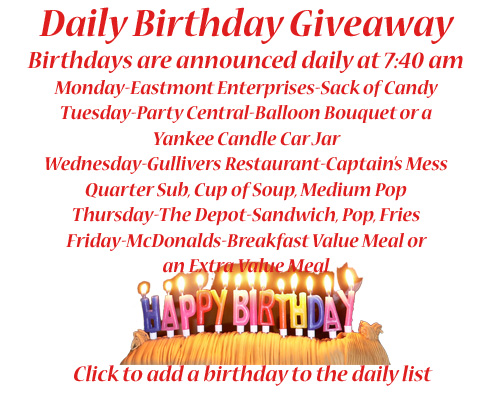 Birthday Giveaway Rules
Birthdays are announced at approximately 7:20 am every Monday through Friday. Report birthdays to the Studio Line, (406)433-5096, on Facebook,or via this link. The entire weekend's birthdays are announced on Friday, so be sure to have your birthdays in on time.

Gift Certificates won on the Birthday Giveaway are held at the station for 30 days. If you are a winner, you may pick up your gift certificate at the Power 95 offices in the Village Square Mall in Sidney at 120 East Main St. Any questions, call (406)433-5096 or email the Studio here.